This is my Cousin's baby girl! It is a tradition in our family to have all the baby girls pictures taken in this white dress. Our moms, ourselves and our daughters have all worn it around their first birthday. As you can see Saebryn is a little taller than the last person it was hemmed for... so cute. Thanks for bringing her out!  I apparently am not that funny I could not get her to crack a smile while I was behind the camera.  In fact I could hardly get her to look in my direction despite her moms valiant effort of making the weirdest noises and voices I have ever heard!!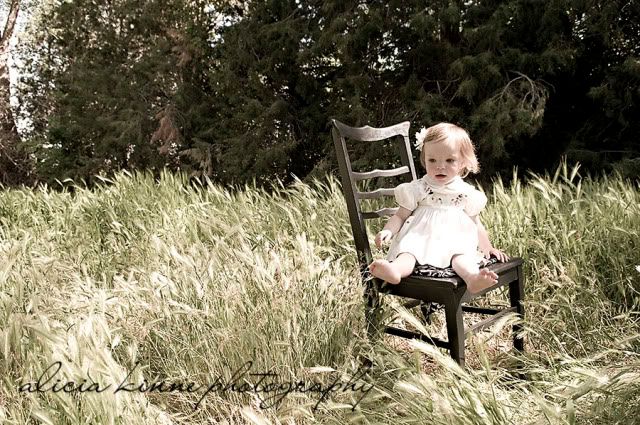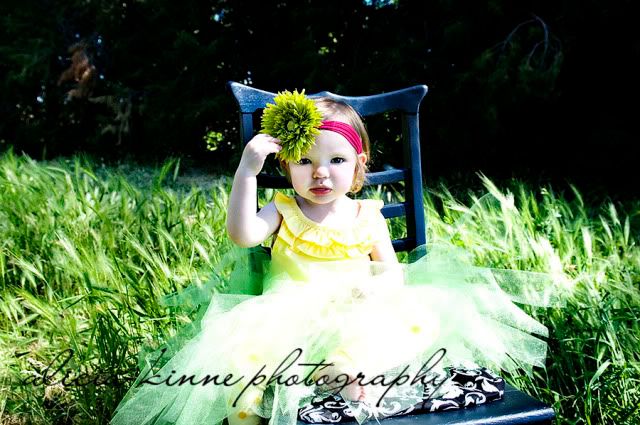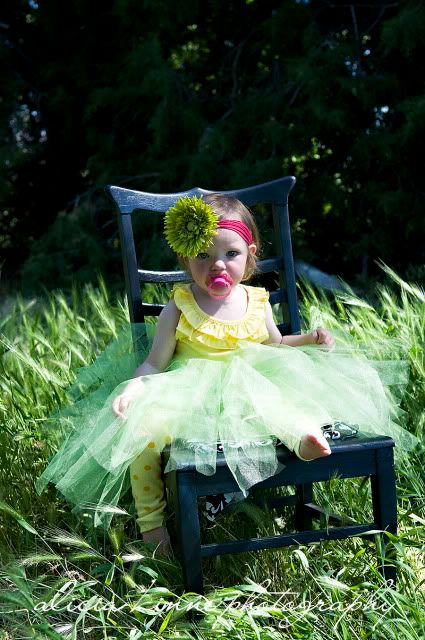 She was not wanting to give up the binky... oh well it matched her headband.  This is also a chair from my grandpa.  We miss him so much!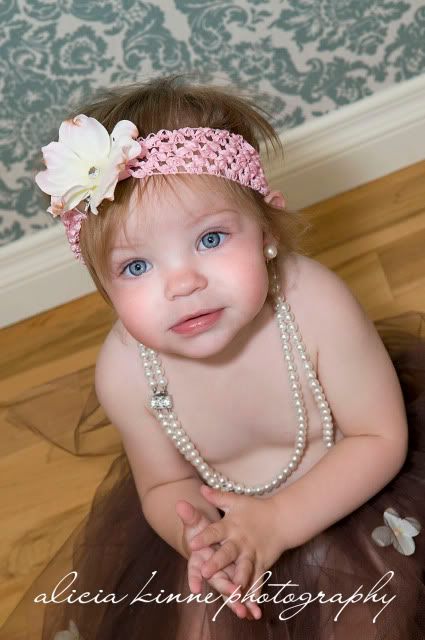 Shayna brought my grandma's pearl earrings and necklace.  We have such a great family and such love for our grandparents.  And treasure all the memories and time we are able to spend with them.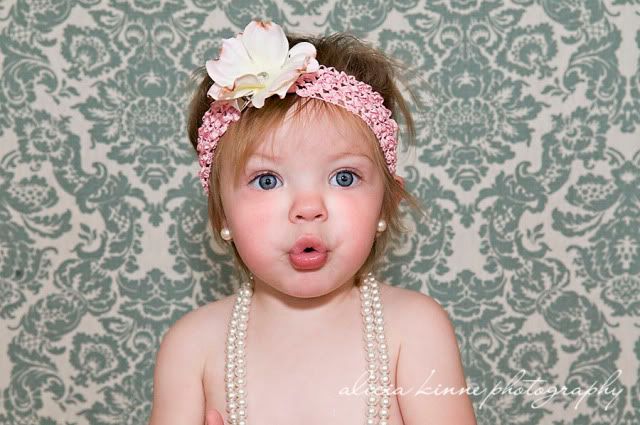 And we can't have a session without a melt down... I would like to try this one day I bet it works really well!